Prime Cuts, Delivered Internationally Across The Globe
SUPPORTING BUTCHERS NATIONWIDE
Sustainable Farming Ensures the Highest Quality of Meat
Processed  |  Shipped  |  Delivered
Perfect for Catering and Hospitality Events
Processed  |  Shipped  |  Delivered
Prime Cuts, Delivered Internationally Across The Globe
SUPPORTING BUTCHERS NATIONWIDE
Sustainable Farming Ensures the Highest Quality of Meat
Processed  |  Shipped  |  Delivered
Perfect for Catering and Hospitality Events
Processed  |  Shipped  |  Delivered

Dry Aged Beef
Take a look…
Highland Cattle
Take a look…
Dry Aged Beef
Take a look…
Highland Cattle
Take a look…
We pride ourself in offering exceptional service.
Millers of Speyside's distribution is an international operation, specialising in the supply of quality Scottish Beef and Pork. We also offer our Millers Meat Boxes customers FREE delivery across the UK for orders over £50 and are proud to support butchers up and down the country.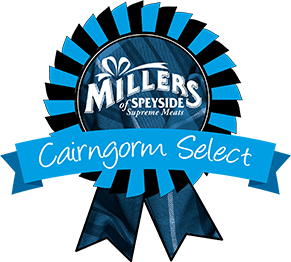 Millers of Speyside have opted to temporarily close its production site for the next fourteen days due to an outbreak of Covid-19 in the local area. Seven cases have been reported in the region and the Food Standards Agency (FSS) and Public Health have stated they...
read more