Processed
 | 
Shipped
 | 
Delivered
The iconic, native species of Scotland.
The Highland 'Coo' has been a recognised brand for Scotland and Scottish Agriculture for decades. You can't visit a Scottish airport or take a stroll down the Royal Mile in Edinburgh without seeing a cuddly representation of this iconic beast.
Aside from their incredibly recognisable horns and shaggy coat, the Highland Cow is an exceptionally hardy and adaptable breed. Their natural ability to graze effectivly in even the harshest environments, makes them ideally suited to the highlands in which they originated.
Their meat is popular all around the world and, in our opinion, rivals the Aberdeen Angus for its sheer flavour.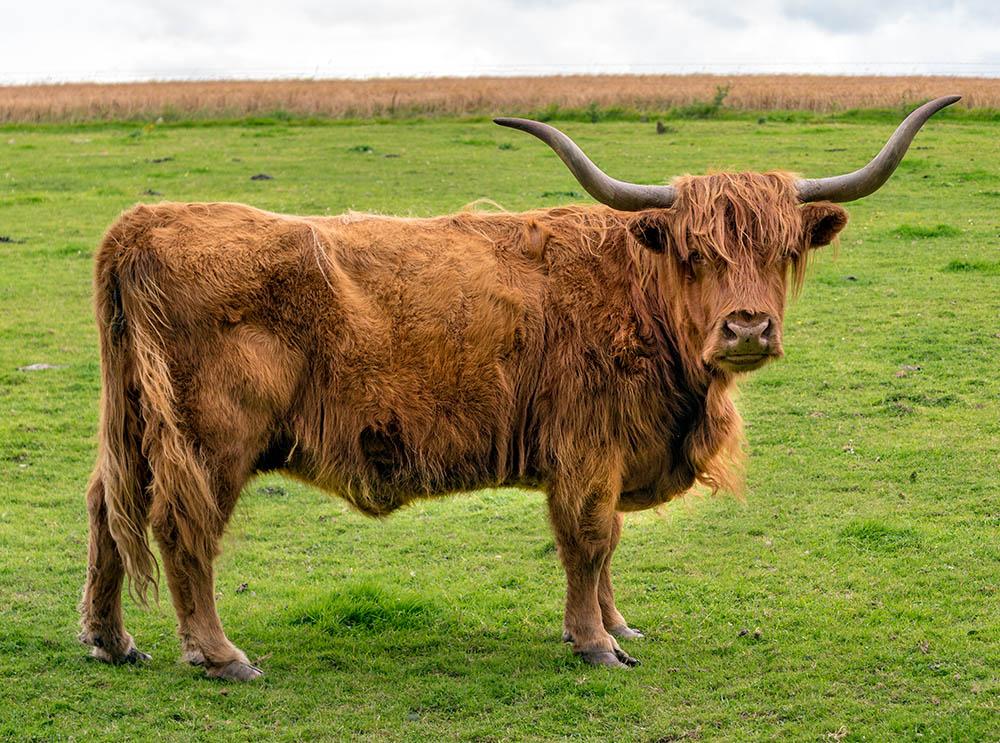 Native to Scotland
Carcass Weight: 250 – 380 kg
Recognisable Horns
Colours: Red, White or Roan